The Finger Gripper Finger Exerciser is a must-have tool for anyone looking to improve hand strength and dexterity. Made with high-quality, durable materials, this finger gripper is designed to withstand heavy use and help you reach your strength goals.

The adjustable resistance allows you to gradually increase the difficulty as your grip strength improves, ensuring that you are constantly challenging yourself and making progress.


Whether you are a musician looking to improve your playing, an athlete looking to enhance your performance, or just someone looking to keep their hands in top condition, the Finger Gripper Finger Exerciser is the perfect tool for you. With its compact design, you can easily bring it with you wherever you go and fit in a quick workout whenever you have a spare moment. So, start your hand strengthening journey today with the Finger Gripper Finger Exerciser.
Who Should Use It?
The Gripster is suitable for everyone of all ages, and its especially useful for:
Athletes: Perfect for athletes that do any of the following sports; basketball, baseball, football, wrestling, rock climbing, tennis, golf, and many more!
Musicians: A great tool to warm up your fingers if you play guitar, piano, and violin, just to name a few
Anyone Undergoing Physical Therapy: The Gripster can help treat arthritis, carpal tunnel, stroke, and tendon surgery.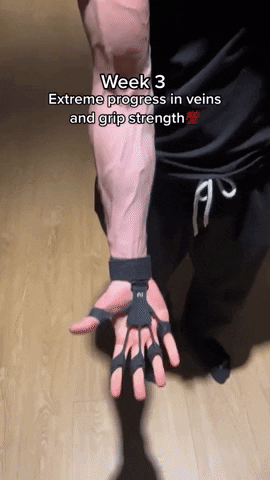 How Long Should You Use It?
We recommend 15-20 minutes a day.  5 sets of 10 with 30 seconds rest in between each set is more than enough. Use a weight that you're comfortable with, but still challenges you.If your forearms get sore, take one or two days off to let them recover. Stay consistent and you will see results!
SHIPPING INFORMATION
Domestic Shipping (UNITED STATES):
Your order will be packaged and shipped within 1-2 days of ordering. Tracking info will be emailed to you once the order has been shipped. Shipping will take 3-5 days.
OUR GUARANTEE:
We believe our products can help people's everyday lives, and we fully stand by our products. We offer a risk-free 30-day guarantee on all our products. If you don't have a great experience, we will ensure you are satisfied with your purchase. We also offer a 1-year free breakdown warranty on our products.